SM84 Sideboard
Request Pricing & Info
A modern sideboard in a strict simple design.
The Skovby #84 sideboard is equipped with drawers only, which is more practical than shelves. The top drawer is a well-equipped cutlery drawer and below there are three large drawers.
The drawers are easily opened by pushing a small hidden list above each drawer.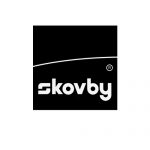 Description
Additional information
Dimensions

37" W
18.5" D
34" H