SM941 TV Cabinet w/ Remote Link
$1,861.00
The Skovby #941 TV cabinet with plenty of new features designed for the Skovby 900 line and has room for the usual electronic A/V appliances.
The built-in Remote Link system makes it possible to control all of your electronics, even when the flaps are closed. The cabinet is prepared for wall-hanging and mounting plates as well as fittings are included.
The Skovby #941 TV cabinet is easily adjusted to the right horizontal position and cords are led behind the middle section of the item.
A base is also included so that the cabinet can be placed on the floor if needed.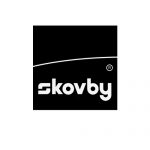 Description
Additional information
Dimensions

76" W
17" D
16" H